The Hotel Norden Palace
Located in the centre of Aosta and just a short walk from our Aosta office. Step through the front door and you'll be charmed by retro Italian style, reminiscent of the mid 1900s, whilst the bedrooms are elegant and sophisticated. Think traditional French oak flooring, handcrafted Italian oak furniture, bathrooms in which to luxuriate, minibars, tea/coffee machines, safe, free wifi and LED satellite TV. It doesn't get much better!
---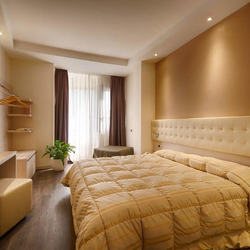 Great Bedrooms
The Norden Palace offers some of the best hotels in the Aosta, you'll be sure to get a good night sleep here to recover from a days riding.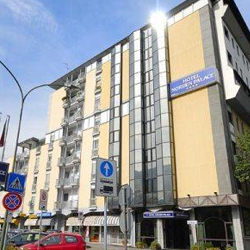 Location, Location, Location...
The hotel is just a 5 minute walk from Aosta's town centre and slightly further to our Aosta office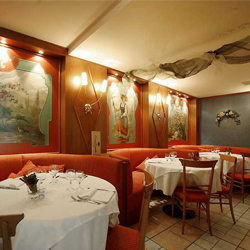 Comfortable restaurant
The Norden has a comfortable restaurant/bar area which is great for relaxing after a hard day in the saddle.
---
Prices for The Hotel Norden Palace
Below you will find prices from for the Duca d'Aosta for 3 days, 5 days and 7 days. If you require any different length of break then please state in the Enquiry form at the bottom of the page.
For Mountain Biking
For Road Cycling
---
What people had to say
Check out what some of our clients had to say about The Norden Palace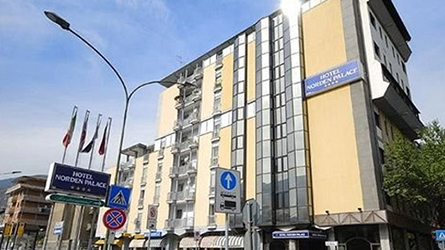 David Miles
Close to the centre which was handy for the people we were travelling with, we wanted to explore Aosta so with it being so close to the centre, it was perfect.
Richard jackson
The hotel was good, comfy beds and friendly staff, just what our group needed after a hard day riding
---
Enquiry form
Just register your interest by filling out this form and we will aim to reply within 24 hours.

Processing Your Enquiry
Many thanks for your enquiry.
Your details have been sent to one of our team who will contact you with a response to your website enquiry. In the meantime, please feel free to contact us on either 01623 272711 or by email to gobiking@alpinerevolution.co.uk.
We aim to respond to all emails within 24hrs, so please remember to check any junk or alternative folders in your inbox.
Alpine Revolution, 8 Acorn Business park, Mansfield, United Kingdom, NG18 1EX