Why go Road Cycling in the Aosta Valley?
Road cycling is extremely popular in the Aosta Valley whether you are collecting cols or driving the TT road train, there is so much to go at! Our holiday will let you explore the Aosta Valley and believe us, there is a lot to explore! Choose to stay between 3, 4, 5 or 7 nights at a selection of our chosen hotels, after that where the bike(s) take you is up to you! We can suggest some truly awesome routes. If they are a bit further away we can transport you to the start and collect you at the end, but that's up to you...
---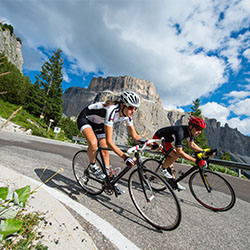 Roads, but not as you know them!
The Aosta Valley has some of the most scenic, beguiling roads in the world. So what are you waiting for?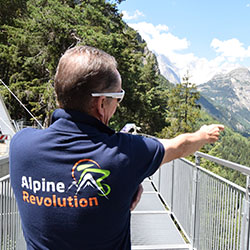 Made For You
Our local Knowledge is second to none, we'll recommend routes to suit your cycling style and needs. We even offer digital files of the routes too.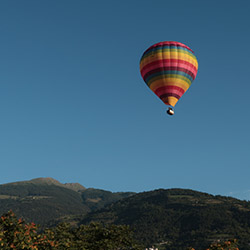 Off The Bike
Take a day off the bike to go and explore what The Aosta Valley has to offer, with attractions such as the historic castles or the Skyway Monte Bianco!
---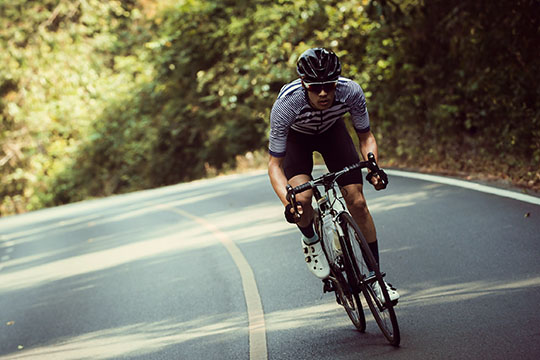 Sample Itinerary
This is a sample itinerary from one of our longer breaks, shorter breaks are available. They're bespoke to you, you can choose to ride where you want and when.
Wednesday
Arrive at your chosen accommodation/build your bike at our secure bike storage.
---
Thursday
Aosta to Pila. Not the longest climb in the valley at 24Km however, with an elevation of around 1250m and 2 different ways of climbing to the top, it's certainly a good way to set the bar and test the legs. Stop for a coffee at the top, take in the views of Mont Blanc and the Matterhorn and take the descent back to Aosta.
---
Friday
Aosta to Aosta Via Sarre-Avise-Vetan & St Pierre. This route offers up some of the best scenery the valley can throw at you. At around 80km with 1900m of elevation this route heads west from Aosta utilising the quieter roads and climbing both sides of the valley. The notable points being the views and scenery from Les Combes (Introd), Vetan and St Nicolas... Breathtaking.
---
Saturday
Morgex to Morgex via La Rosiere. Allow us to transport you up the valley towards Mont Blanc, for a real treat. Today is the opportunity to cover around 80km with just under 2000m of climbing. Starting in Morgex you can either tackle the Col St Carlo to La Thuile or take the more sedate route from Pre St Didier. From La Thuile you'll follow the Piccolo St Bernardo over the border into France giving you the chance to take in the scenery of the French Alps. Head back to Morgex via La Thuile where you can either be collected and back to Aosta or follow the main road (all downhill).
---
Sunday
Aosta to Aosta via Roisin. A more sedate ride with 700m of elevation and around 55km in length. This route circles Aosta but also incorporates some beautiful scenery with the highlight being the view from Roisin across the valley to Pila
---
Monday
Depart from the Aosta Valley
---
It's easy to travel with Alpine Revolution!
Our Cycling Holidays are all about you! You tell us when you want to go, where you want to stay and we will do the rest!
Package
Pick from one of our packages, either the short stay or longer stay holidays
Hotels
Let us know which hotel you like, if there's more than one, please let us know and our experts will give you some more information on them.
Dates
When would you like to travel? Just let us know by filling in our form in the hotel section you like. You can travel on any day you like, it's completely up to you.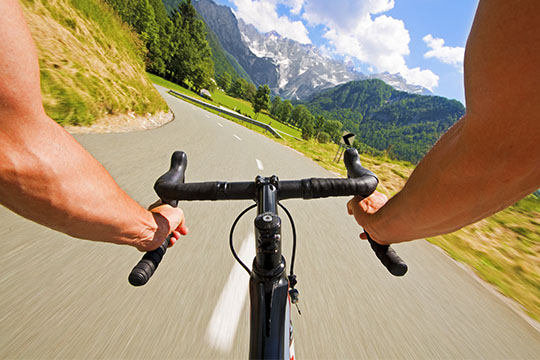 Optional Extras
We offer a few optional extras, such as return transfers which start from only £50pp from Turin. Guiding is also available, with our team out in Aosta Valley, you'll be able to go on routes that will be bespoke to you, if you wish to travel without a guide, we will also provide you with digital maps.
Getting to The Aosta Valley
There are lots of option for you to get to the Aosta Valley. Lots of people self drive to the Aosta Valley, to turn it into a real experience (plus there is an array of beautiful scenic routes on the way through the French and Italian Alps). Air travel is also available, you can fly into Turin or Milan, we offer return Transfers too!
---