Short Breaks
Our Short break package is designed to maximise riding time, but in a subtly condesnsed 3-day holiday. The package includes two days in Pila and a complimentary day in La Thuile (with transport to and from included) - plenty to scratch the adrenaline itch! Our short breaks are available on either a 3 or 4 night basis, depending on your preference.
---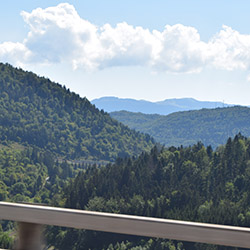 2 Resorts, up to 4 Days
Explore The Aosta Valley's 2 bike parks with our short break packages, up to four days, letting you get the adrenaline fill you need!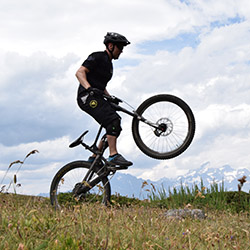 Action Packed
Make your short break as action packed as you like, venture up to the black trails or ride along admiring the breath taking views that the Aosta Valley has to offer on the cross country trails.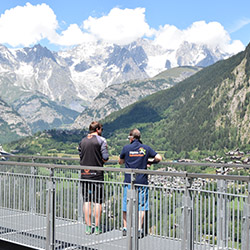 Explore
Venture to both of the resorts the Aosta Valley has to offer, we'll even take you up to La Thuile for the day free of charge!
---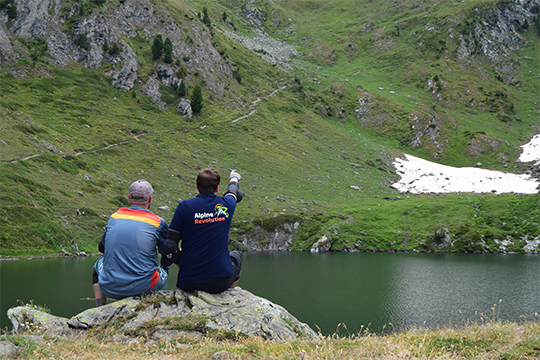 Sample Itinerary
---
Thursday
Arrive in Turin/Malpensa and transfer to resort. Welcome meeting in hotel and opportunity to build bikes in our secure storage building.
---
Friday
Riding in Pila or La Thuile, it's your choice! We suggest going to Pila first, then La Thuile so you get the experience of both!
---
Saturday
The choice of riding La Thuile or Pila.
---
Sunday
Riding in Pila, if you're staying three nights then you will depart on this day.
---
Monday
Departure day for 4 night stays
Long breaks
---
It's easy to travel with Alpine Revolution!
Our short breaks are all about you! You tell us when you want to go, where you want to stay and we will do the rest!
Package
Pick from one of our packages, either the short stay or longer stay holidays
Hotels
Let us know which hotel you like, if there's more than one, please let us know and our experts will give you some more information on them.
Dates
When would you like to travel? Just let us know by filling in our form in the hotel section you like. You can travel on any day you like, it's completely up to you.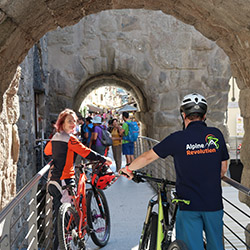 Optional Extras
We offer a few optional extras, such as return transfers which start from only £50pp from Turin. Guiding is also available, with our team out in Aosta Valley, you'll be able to go on trails and routes which suite you ability. Don't want to take your own bike? Bike hire is as little as €50 per day.
Getting to The Aosta Valley
There are lots of option for you to get to the Aosta Valley. Lots of people self drive to the Aosta Valley, to turn it into a real experience (plus there is an array of beautiful scenic routes on the way through the French and Italian Alps). Air travel is also available, you can fly into Turin or Milan, we off return Transfers too!
---
What people had to say
Check out what some of our clients had to say about our short break packages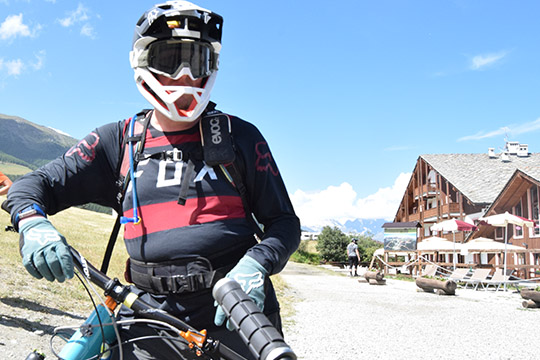 Tom Gregory
"Great few days in the Aosta Valley with Alpine Revolution. Welcoming, friendly and extremely hospitable from the moment we arrived at Turin airport all the way until we flew back. Biking in Pila and La Thuile is up there with the best of them.
Danny Milner
"Italy's Aosta Valley needs to be on your hit-list. From Pila's plumes of dust and flowing singletrack to steep and deep enduro madness at La Thuile, there's something for everyone, and it's all in the shadow of the stunning Mont Blanc range. Great food, great coffee and good times guaranteed, it's truly La Dolce Vita.
---
Hotels
Check out our hotels!
We have a great range of accommodation to choose from. From traditional family run hotels to the ultra modern. All rooms have private facilities and are within walking distance of our office and storage facility.
View hotels